Cardi B Hints That She's Back Together With Offset
Cardi B and Offset aren't done just yet. 
While the rapper and her husband of 14 months called it quits last month, Cardi appears to still have some feelings for her ex. On Tuesday (January 21), the first-time mom shared a sweet photo of Offset kissing and holding their daughter Kulture to her Instagram Story. While the photo was enough to get the rumor mill going about the two's relationship, Cardi additionally captioned the post "I wanna go home" along with heart emojis, which sent reconciliation rumors into overdrive. 
As fans know, shortly after Cardi announced her split from Offset in December, the Migos rapper was accused of cheating on her with multiple women throughout their marriage. However, the alleged exposure of Offset's cheating ways didn't stop him from publicly begging for Cardi's forgiveness numerous times. He even crashed Cardi's Rolling Loud Festival set last month to beg her to give him and their marriage another shot.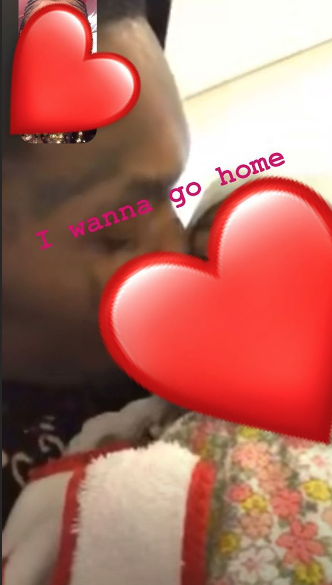 Cardi has seemingly looked past his shortcomings as she not only spent the holidays with Offset, she was spotted vacationing with him in Puerto Rico last month. While she has yet to confirm if the two are officially back on, she did share a video of her and Offset's six-month-old daughterdancing to Offset's song "Ric Flair Drop" last week, which appeared to be a clear hint that she's not harboring any ill will towards him. In the clip, which merely showed their baby girl's feet moving to the music, Kulture can be heard cooing as her dad's song played in the background. 
Cardi also announced that her baby girl is on the cusp of saying her first word. "KK was watching Ric Flair drip on tv yesterday and she said 'Da' .....If she says dada before mama imma feel very betrayed 😒Henny got it on video too," she wrote on Twitter in reference to her younger sister Hennessy Carolina.
Photo: Getty Images