Soulja Boy Says Drake Once Admitted To Copying His Bars: 'He Brought It Up'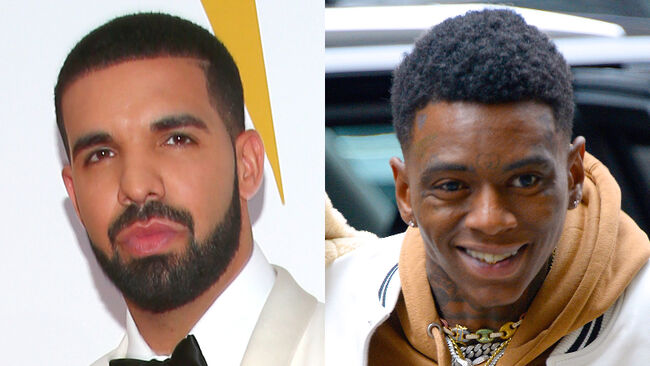 Soulja Boy (a.k.a. Young Drako) is not backing down from his "I put Drake on" comments, in fact, he's offering further proof.
In a recent interview with "Big Boy's Neighborhood," the "Thru the City" rapper went into further detail about his claim that Drake knowingly stole the first bar of his 2007 track "What's Hannenin" for his 2010 track "Miss Me."
"He wasn't honoring nothing cause he ain't shout me out. Why he ain't say my name? Why y'all didn't know that that was my bar until [last week] when I said it," Soulja said referencing his "Breakfast Club" interview, where he boldly claimed that he made Drake.
"You gotta understand the timeline," he continued. "In 2006 I was 16, an underground artist. [Drake] was still on Degrassi. I was really in the streets dropping fire. He was watching me, copying me. So, when he got a deal and came out with his first big single he copied me and ain't nobody know what he was copying. They thought that was an original Drake bar, quote... He stole my whole sh*t."
Soulja then added that Drake, who recently followed Soulja on Instagram, has previously admitted to knowingly using Soulja's bar for "Miss Me." "We talked plenty of times, but f**k that, the public [didn't] know," he said. "[Drake] brought it up to me [years ago]... He said he was paying homage or he was shouting me out or something." However, Soulja said he didn't believe him then and he doesn't believe it now.
As for why Soulja doesn't believe people give him the credit he deserves, he said, "I don't know...they forget. This industry that we're in right now it's a new artist every day, every week got Lil Pumps and Smokepurpps. Now, I gotta come back and remind y'all like, 'look, I did this, this, and that.' Fact!"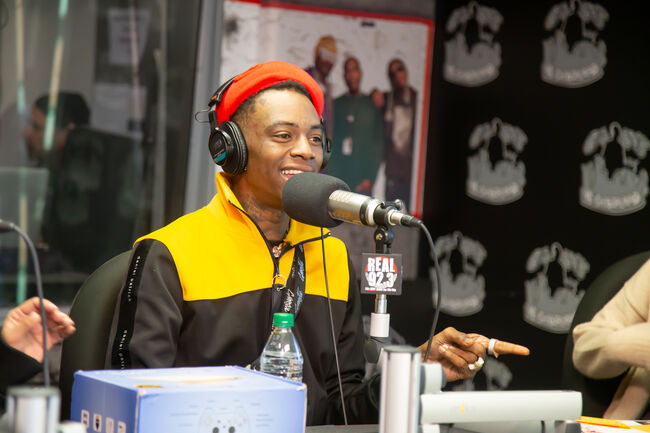 As previously reported, the "Kiss Me Thru The Phone" rapper dropped the Drake bomb during an interview with "The Breakfast Club." After Charlamagne tha God called Drake "the biggest rapper in the world," Soulja had a full-blown conniption. "Draaaaaaake? Draaaaaaaaake," he said in a disbelieving tone. "The ni**a that got bodied by Pusha T? The ni**a that hiding his kid from the world, but his world want to hide from the kid? Aubrey Graham in a wheelchair? Draaaaaake? Y'all ni**as better stop playing with me man. Y'all talking about the lightskin ni**a from Degeneres," Soulja said, meaning to reference Drake's breakout role on the show Degrassi. "Stop playing with me. Stop playing me like I ain't teach Drake everything he know. Y'all ain't hear Drake on his first song?"
Soulja then proceeded to sing the lyrics to Drake's 2010 track "Miss Me," claiming that the Canadian rapper stole the first bars from his 2007 track "What's Hannenin." "'Tell me what's really going on Drizzy Drake back in this thing already what's hap—," Soulja started to sing. "That's Soulja! That's my bar. He copied my whole f**king flow. He copied my whole f**king flow. Word for word. Bar for bar. Don't act like I didn't make Drake, ni**a."
Photo: Getty Images