Lil Xan Reveals Girlfriend Annie Smith Is Only 5 Weeks Pregnant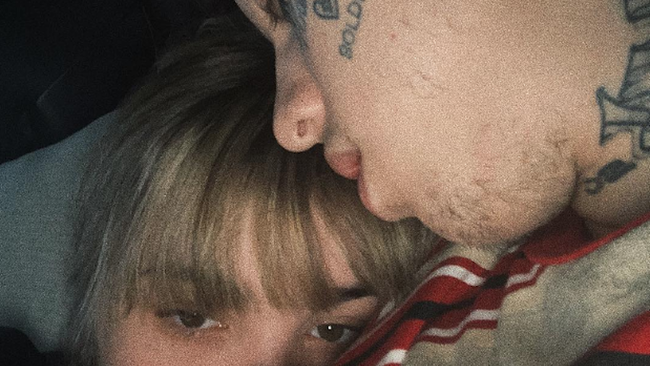 Lil Xan couldn't wait to share the news of his girlfriend's pregnancy — even if that meant breaking tradition.
Earlier this week, the "Live or Die" rapper took to Instagram to announce he was expecting his first child with girlfriend Annie Smith. In a new video interview with TMZ, Xan revealed Smith is just a few weeks pregnant but he couldn't hold the secret in.
"I wanted to wait a lot longer, until she started showing. We're only five weeks along, but I couldn't contain my excitement so I wanted to let the world know."
In the clip, the 22-year-old said he's in high spirits about becoming a dad. "I feel amazing, I've never felt more alive in my life," he told TMZ. "I was pretty shook. I'm not gonna lie I started crying but it was tears of joy."
Later in the clip, Smith detailed how he learned of her pregnancy and delivered the news to Xan, explaining, "I just took a test at home, and ran into the bedroom and said: 'I'm pregnant!'"
The couple, who are hoping for a baby boy, are "super excited" to expand their family in the future. "We're hoping for a boy first, then a girl, then hopefully another boy."
Xan and Smith began dating in November, after the musician broke up with singer Noah Cyrus in September. Smith was also by the "Betrayed" artist's side during his sobriety journey, as Xan struggled to remain drug-free while in rehab for a reported opioid addiction in late 2018.
Photo: Instagram/Annie Smith