Depression Doesn't Win, You Do!
"I'm trash."
A phrase I've heard floating in the back of my mind before. Sometimes sending me into a dark spiral filled with days of feeling numb on the inside all while parading around with a smile. I'm not ashamed to say that I'm familiar with the struggle of depression. So many people struggle and what's worse is that they struggle in silence. Within the past few years I've seen the conversations on mental wellness increase but there can always be more, especially in communities of color.
As we become more and more attached to the internet and social media, a lot of us are becoming increasingly more disconnected to our true and actual waking lives. Here are 3 things I practice to kick the darkness. If you or someone you know is struggling, know that there is hope and help.
Hustle Smarter-Shine Brighter,
Kirbs
1. Reclaim Your Body and Your Time
Being physically active has always been a major catalyst in shifting my mood. Now I know if you're in the middle of a depressive state it can be extremely hard to pull yourself out and go do some pushups...BUT ITS POSSIBLE :) I've found establishing a regular routine can help keep me out of the blues.
(Psychology Today) . It's a physiological fact that activity fights depression. Get your heart rate up 20 minutes a day, five days a week, and it has been scientifically proven that you will feel better emotionally. Exercising increases the neuro-plasticity of your brain and releases neurochemicals called endorphins, which help to elevate your mood. Even just getting out of the house for a walk, a game of catch with your kids, or a trip to the gym is a medically proven method of improving the way you feel.
2. Airplane Mode
This is one I'm working really hard at....but you gotta put that phone down sometime. No notificaton is worth your mental wellness. Try with setting time limits and time frames for yourself. If you don't have a night stand consider investing in one and put your phone there at night verses keeping it in bed with you.
(Huffpost) A study, published in June in the journal Personality and Individual Differences and recently revived by the Daily Mail, investigates the link between phone addiction and personality, finding that excessive use may go hand-in-hand with emotional instability.
The researchers asked 346 college students to complete an online survey measuring smartphone use, Big Five personality traits (conscientiousness, neuroticism, openness, agreeableness and extraversion), materialism and need for arousal.
The data revealed that those who use their smartphones more frequently are more prone to moodiness, materialism and temperamental behavior, and are less able to focus their attention on the task at hand.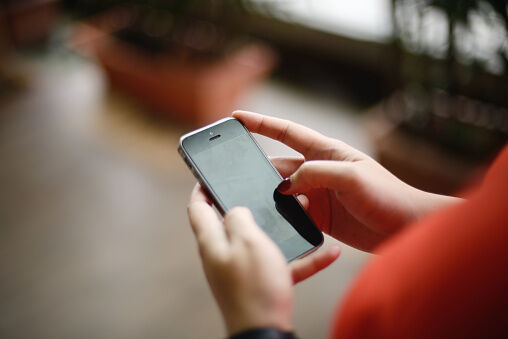 Talking is a powerful way of combating your depression. If you feel bad, don't let anyone tell you it's no big deal or that you'll just get over it. There is nothing shameful about recognizing you have a problem you alone cannot seem to resolve and to seek the help of a therapist. Asking for help is a brave act and speaking to a therapist is a healthy, productive endeavor from which every individual would benefit. Learning about the source of your pain can truly help alleviate its impact on your life by helping you to recognize and combat your critical inner voice.

Kirby Gwen
Want to know more about Kirby Gwen ? Get their official bio, social pages & articles on FM 98 WJLB!
Read more