Arrest Made for Young Dolph Shooting in Hollywood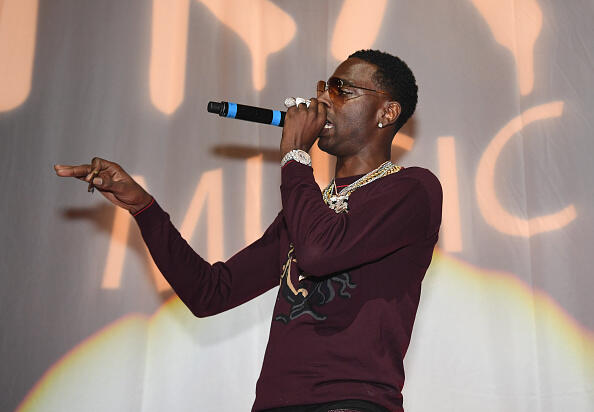 Los Angeles police have arrested Corey McClendon on a charge of attempted murder in the shooting of up-and-coming Tennessee rapper Young Dolph in front of a Hollywood hotel Tuesday afternoon. McClendon is a friend of chart-topping rapper Yo Gotti.
Det. Meghan Aguilar, a spokeswoman for the LAPD, said Wednesday that McClendon was arrested and booked early Wednesday. He was being held on $1 million bail.
She said investigators are still looking for two other men believed to have been involved in the fight with Young Dolph, 32, which led to the shooting in the valet area of the Loews Hollywood hotel.
"The argument between (Young Dolph) and the men escalated to a physical fight, and he fell to the ground. One of the men then pulled out a gun and started shooting," Aguilar said. "Young Dolph was struck but was able to get up and run into a local business."
Young Dolph (real name Adolph Thornton Jr.) is in critical but stable condition at a local hospital from a gunshot wound , Aguilar said.