Win Tickets | Pistons vs Cavaliers 11/20 at LCA The Detroit Pistons (10-3) are definitely making themselves 'at-home' winning the last 5 in the new Little Caesars Arena.
The Pistons (7-1 at home) are off to their best start since the 2005-06 season.
Win tickets to see the Pistons take on the Lebron James and the Cleveland Cavaliers.
Monday, November 20th at Little Caesars Arena - 7:00 PM
Check-in with Dr Darrius all this week at 7:30 PM. Be caller number 8. Call 313-298-7098.
Tobias Harris Names Eastern Conference Player Of The Week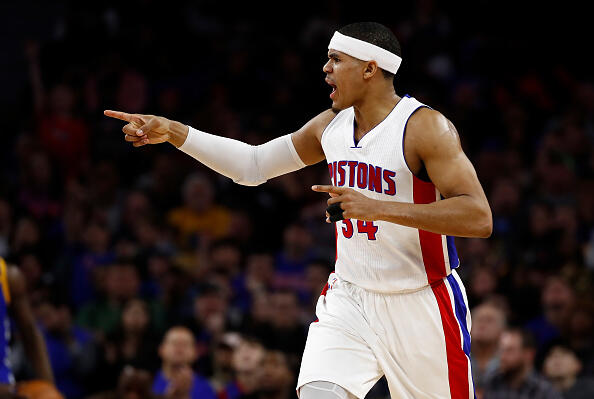 Pistons forward Tobias Harris averaged 21.3 points and 7.7 rebounds while shooting 49% (22-45) from the field and 64% (14-22) from beyond the 3-point line for the week. More