Jay-Z Signs RB Saquon Barkley to Roc Nation Sports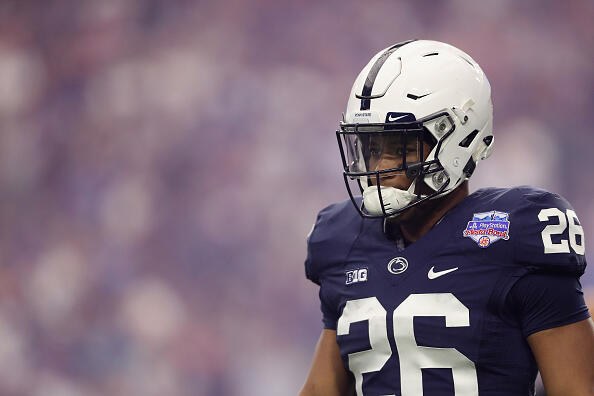 Jay-Z just landed another high profile college football superstar to his Roc Nation Sports agency roster.
Penn State running back Saquon Barkley is the 4th running back on the Roc Nation roster and is projected to be a top 10 pick in the upcoming NFL draft. He finished 4th in the Heisman Trophy voting.
Roc Nation currently has other high-profile athletes like Dez Bryant, CC Sabathia, Robinson Cano, Kevin Durant, JuJu Smith-Schuster, Todd Gurley, Leonard Fournette and C.J. Prosise.