Underdogs Win! Philadelphia Eagles survive Altanta Falcons 15-10
They were home underdogs. They fell behind early and were relying on a backup quarterback. But the Philadelphia Eagles survived their divisional round matchup with the Atlanta Falcons, winning, 15-10, to advance to next Sunday's NFC championship game.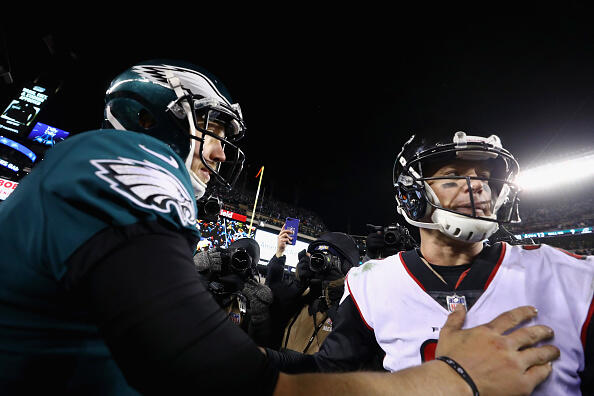 After last year's Super Bowl heartbreak, the Falcons were just two wins away from another shot at the title.
Tom Brady led one of the greatest comebacks in sports, let alone Super Bowl history, lifting New England from a 25-point hole to the Patriots' fifth title in the game's first overtime Super Bowl.