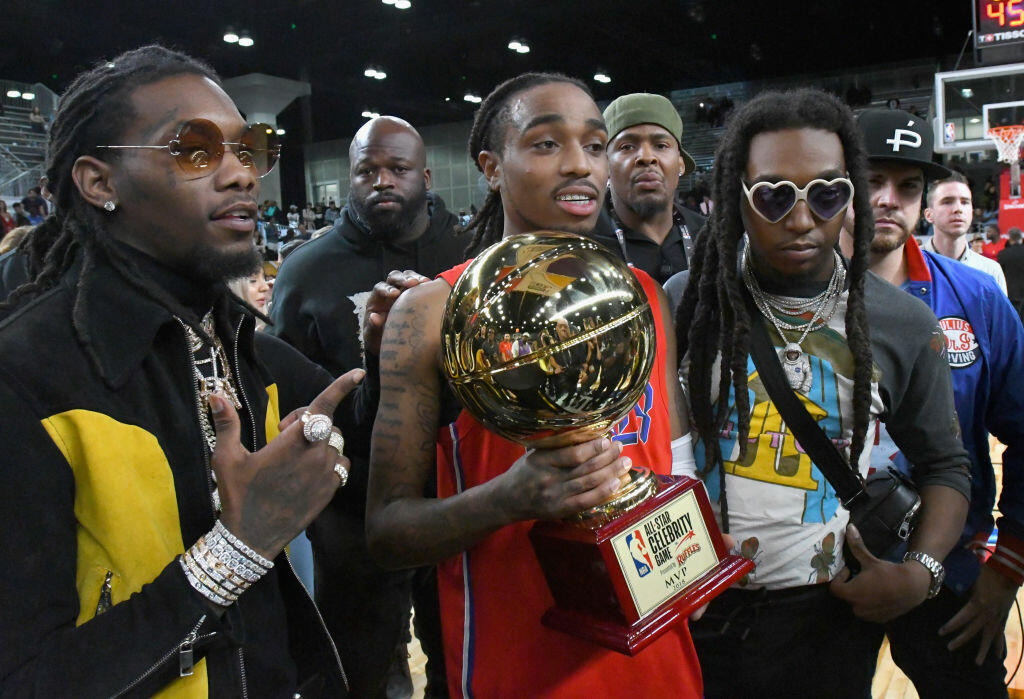 Euro-step, three-point plays, and a block that sent the ball to the cheap-seats earned Migos' Quavo the top performer in tonight's NBA Celebrity All-Star game.
Quavo's 19 points, and 5 rebounds led Team Clippers to victory 75-66 against the LA Lakers team. The team was coached by ESPN host Katie Nolan, NBA legend Paul Pierce, and Common.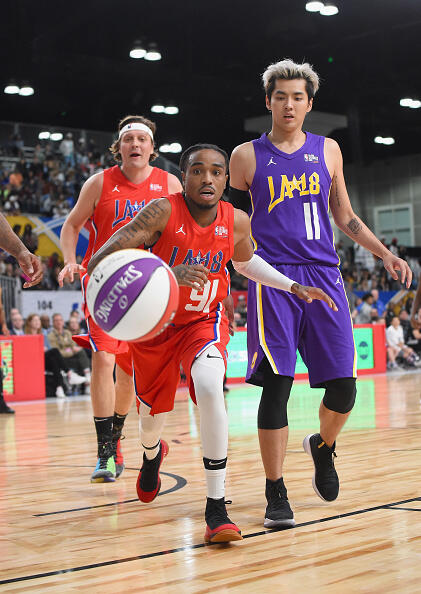 Quavo had a few highlighted moments throughout the game, including his block on Justin Bieber and his smooth and-one Eurostep layup in the 4th quarter. Although he didn't complete the 3-point play by missing the free throw, it was a nice play regardless.