Cardi B chances to perform during Pepsi's Halftime Show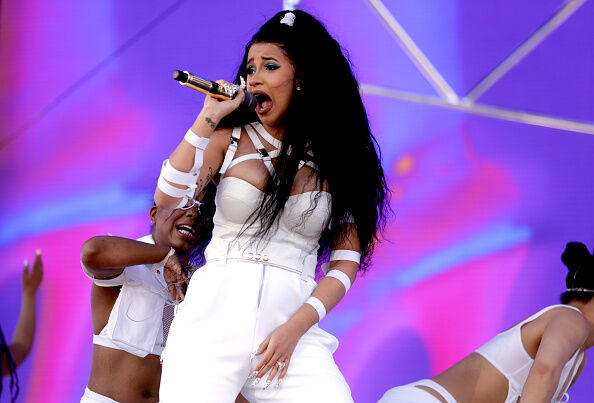 After reports of Maroon 5 confirmed as 2019 Pepsi Halftime performers, hip hop star Waka Flocka Flame voiced his displeasures on TMZ about the choice of entertainment, "I think the Super Bowl, you should have somebody that's from Atlanta, representing Atlanta... They need somebody from Atlanta, it's only right," he said. "It's not fair, but this the NFL we talkin' about—they're not fair."
With Maroon 5's most recent hit with Cardi B, "Girls Like You," could possibly spark a guest appearance rumor. Knowing Migos, they're probably making a record as we speak. With wifey on stage, that could leave room for Migos to perform in their hometown.
Maroon 5 also recently collaborated with Kendrick Lamar on a song called "Don't Wanna Know." Travis Scott is also on that rumored list of guest appearances.
We all know Jay-Z turned down an offer to perform during halftime as confirmed in the lyrics to his recent song with Beyonce, "Apesh–": "I said no to the Super Bowl: you need me, I don't need you. Every night I'm in the end zone. Tel the NFL we in stadiums too"
No guest appearances has been confirmed as of yet. Stay tuned.