Cardi B arrested and charged with reckless endangerment & assault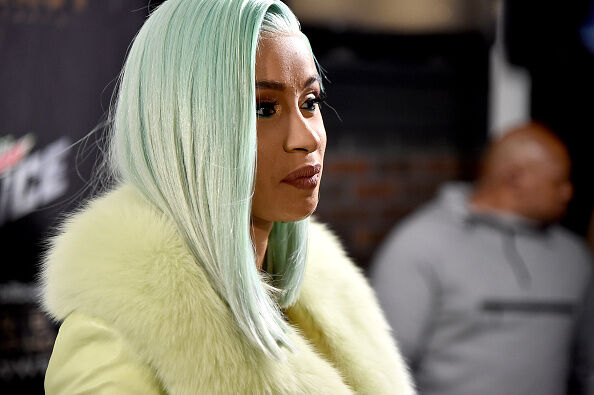 Cardi B - Belcalis Marlenis Almánzar - was charged with two misdemeanor counts of reckless endangerment and one misdemeanor count of assault in New York this afternoon.
The charges were brought up from an alleged incident at the Angels Strip Club involving Cardi B and her security, "throwing chairs, bottles and hookahs [smoking pipes] in the club at 3 a.m.," according to a police spokesman.
Word on the street is that Cardi has been threatening bartenders Jade and Baddie Gi, who are sisters, and suspects one of them slept with her husband, Offset.
"We're aware of no evidence that she caused anybody any harm on that night," Jeff Kern, an attorney representing Cardi B told press outside the police precinct. "We expect that the matter is going to be resolved expeditiously."
Joe Tacopina, the attorney representing the two female bartenders, released a statement:
"Cardi B ordered and committed violent assaults against my clients, and is being called to justice for her crimes. Apparently, she thinks her celebrity status puts her above the law, since she has bragged to multiple people and on social media that she orchestrated these vicious attacks," Tacopina said. "But reality is setting in, as justice does not care whether her name is Cardi B or Carly B, and she will now answer for her crimes."