Listen: Aretha Franklin's New 'Silent Night' Remix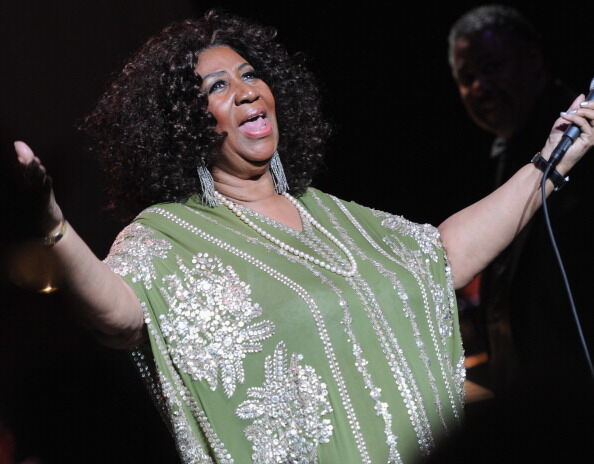 The Queen of Soul Aretha Franklin's solo piano version of "Silent Night" was recently shared. The Christmas classic recording removes the orchestral accompaniment for a spare piano-and-vocals version of the track.
Rhino Records will celebrate "The Queen of Soul" Aretha Franklin's legacy by re-issuing her 2008 holiday album This Christmas on vinyl for the first time on November 16th.
"I was thrilled when Aretha called me to produce her long awaited Christmas record. It had been a dream of hers for decades," said album producer Tena Clark in a statement. "Her beautiful spirit is radiant throughout the record and this new mix of 'Silent Night' showcases what an incomparable force she truly was, both on vocals and piano. There has and never will be a voice like the Queen of Soul." Rhino also announced a six-LP boxed set featuring Franklin's first five studio albums with Atlantic, plus an LP with 11 demos and outtakes will be issued on vinyl for the first time. Atlantic Records 1960's Collection is due on December 7. Listen to the new mix of Aretha Franklin's solo piano version of the popular Christmas carol "Silent Night" below: