Cardi B Champions Women's Rights In Epic Twitter Clapback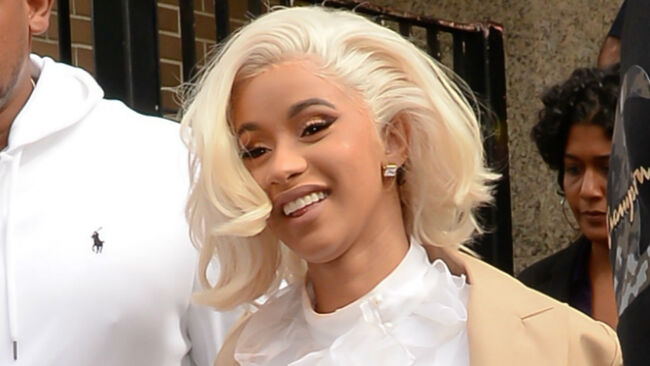 Don't come for Cardi B unless you're ready to get schooled.
Just days after the "Money" rapper was forced to defend herself against conservative host Tomi Lahren (Tomi slammed Cardi over her Trump-bashing Instagram video and Cardi replied with the most epic of tweets), Cardi once again found herself in defense mode after yet another right-wing host called her out for her beliefs.
It all started when Daily Caller host Stephanie Hamill attempted to shame Cardi for her "Twerk" music video. "In the Era of #meToo how exactly does this empower women? Leftists, @iamcardib , feel free to chime in. THX," she tweeted, referencing the scantily clad women who are twerking in the music video.
Clearly triggered by the judgemental tweet, Cardi responded with a question of her own. "It says to women that I can wear and not wear what ever I want. do w.e I want and that NO still means NO. So Stephanie chime in..If I twerk and be half naked does that mean I deserve to get raped and molested ? I want to know what a conservative woman like you thinks 🤔," she wrote.
The two's back and forth didn't end there though. Stephanie then replied, "I agree, No means NO, NO MATTER what! But this video, & others like this sexually objectify women. I think this hurts all women & the cause. We're not sex OBJECTS! Clearly we see things differently, (maybe I'm just a hater bc I can't Twerk 🤣)," she wrote before shamelessly asking Cardi to appear on her talk show. "Come on my show, debate me!"
Cardi has yet to respond to Stephanie's invitation.
Photo: Getty Images