Drake To Launch New Global Cannabis Wellness Company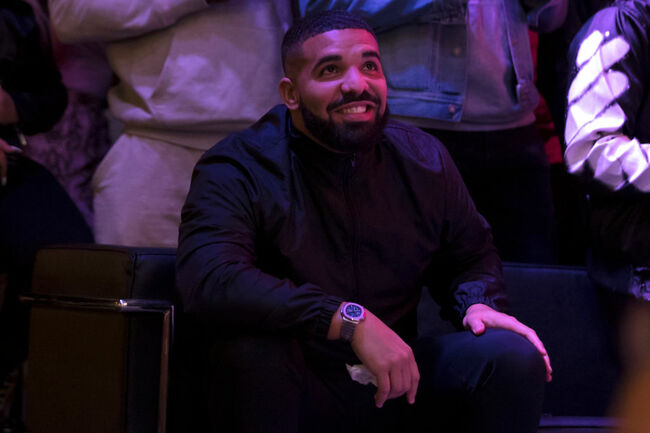 Thoughts of Drake owning a marijuana dispensary in his hometown Toronto may become a soon reality. I can see the bird for his OVO logo with the 'lazy eyes' as the storefront sign. Inside, OVO music playing in the background while the sexiest of female bud-tenders weigh-up good cannabis. Maybe not exactly, but knowing Drake - who knows. This opportunity here is globally greater.
The Canadian rapper is partnering up with Canopy Growth Corp. to launch More Life Growth Company. "The idea of being able to build something special in an industry that is ever-growing has been inspiring. More Life and More Blessing," Drake said in a statement.
Proudly based in Drake's hometown of Toronto, More LifeTMis centred around wellness, discovery and overall personal growth with the hope of facilitating connections and shared experiences across the globe.
"When we first began talks with Drake we were extremely inspired by and aligned with his vision to bring best-in-class cannabis products to the world," said Mark Zekulin, CEO, Canopy Growth Corporation in the press release. "Drake's perspective as a culture leader and entrepreneur combined with Canopy Growth's breadth of cannabis knowledge will allow our new company to bring an unmatched cannabis experience to global markets."
Transaction Details 
In connection with the launch of the More Life brand, a previously wholly-owned subsidiary (the "More Life Growth Company") of Canopy Growth, has issued shares to certain entities that are controlled by Drake ("Drake"). Following the issuance of the shares, Drake holds a 60% ownership interest in the More Life Growth Company, with Canopy Growth retaining a 40% ownership. 
About Canopy Growth Corporation
Canopy Growth (TSX:WEED, NYSE:CGC) is a world-leading diversified cannabis, hemp and cannabis device company, offering distinct brands and curated cannabis varieties in dried, oil and Softgel capsule forms, as well as medical devices through Canopy Growth's subsidiary, Storz & Bickel GMbH & Co. KG. From product and process innovation to market execution, Canopy Growth is driven by a passion for leadership and a commitment to building a world-class cannabis company one product, site and country at a time. Canopy Growth has operations in over a dozen countries across five continents.
Canopy Growth's medical division, Spectrum Therapeutics is proudly dedicated to educating healthcare practitioners, conducting robust clinical research, and furthering the public's understanding of cannabis, and has devoted millions of dollars toward cutting edge, commercializable research and IP development. Spectrum Therapeutics sells a range of full-spectrum products using its colour-coded classification Spectrum system as well as single cannabinoid Dronabinol under the brand Bionorica Ethics.
Canopy Growth operates retail stores across Canada under its award-winning Tweed and Tokyo Smoke banners. Tweed is a globally recognized cannabis brand which has built a large and loyal following by focusing on quality products and meaningful customer relationships.
From our historic public listing on the Toronto Stock Exchange and New York Stock Exchange to our continued international expansion, pride in advancing shareholder value through leadership is engrained in all we do at Canopy Growth. Canopy Growth has established partnerships with leading sector names including cannabis icons Snoop Dogg and Seth Rogen, breeding legends DNA Genetics and Green House Seeds, and Fortune 500 alcohol leader Constellation Brands, to name but a few. Canopy Growth operates eleven licensed cannabis production sites with over 10.5 million square feet of production capacity, including over one million square feet of GMP certified production space. For more information visitwww.canopygrowth.com

Dr Darrius
Want to know more about Dr Darrius? Get their official bio, social pages & articles on FM 98 WJLB!
Read more